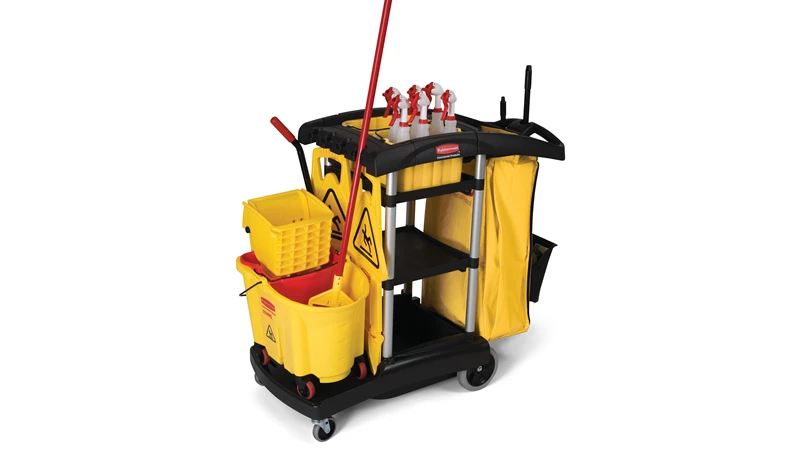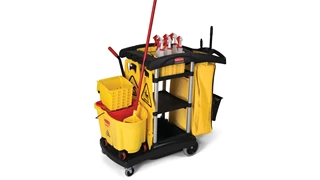 Janitorial Cleaning Cart – High Capacity
SKU: FG9T7200BLA
40% more storage space than traditional carts minimizes trips for additional supplies and maximizes staff productivity.
Mop bucket platform with securing grooves keeps WaveBrake® or microfiber charging buckets securely attached to cart.
Water and chemical resistant finish provides easy maintenance and long-lasting good looks.
Durable 8" ball-bearing wheels and 4" casters provide maximum maneuverability.
Interchangeable handles and removable platform allow user to easily expand or reduce the footprint of the cart to meet specific cleaning and storage needs.