Watch this short video to learn how to use AR.
Visualize RCP products in your space with Augmented Reality (AR) using your mobile phone or tablet. Products are sized and rendered to scale, so you know exactly how large they will be and what they will look like in your space.
AR is available for our Sanitizer Stands & Dispensers and select Decorative Refuse products.
How to Use Augmented Reality
 Follow the steps below to learn how to use Augmented Reality and experience RCP products in your facility.
Step 1
Using your smartphone or tablet, navigate to rubbermaidcommercial.com.
Step 2
Navigate to the Washroom or Decorative Refuse Category and select an AR enabled product (see list below).
Step 3
On the product page, select "View 3D Model" from the media gallery. Then select "View Product in AR".
Step 4
Follow the instructions on your phone to place the product in your space. Move the product, walk around the product and take photos!
Visualize our top-selling Decorative Refuse containers and Sanitizer products in your facility. 
See the AR-enabled product listing below which includes Modular Recycling Solutions, Indoor Refuse, Outdoor Refuse, and Sanitizer Dispensers & Stands.
Modular Recycling Stations
---
---
Outdoor Refuse Collection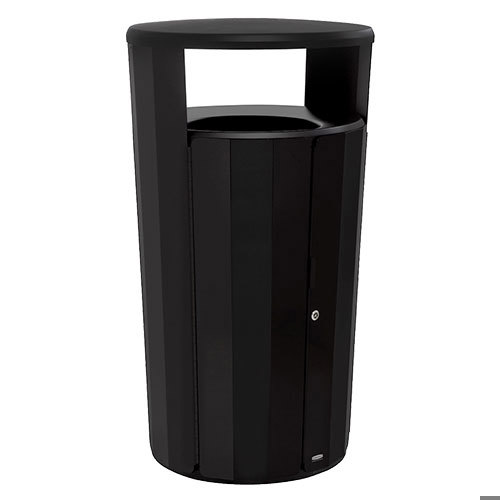 Resist® Round Waste Container
---
SANITIZER STANDS & DISPENSERS
iOS: iPhone 6S and newer, running iOS 11.0 and later.
Android: Samsung Galaxy S7 and newer, running Android 7.0 and later. Click here for full list of Android compatible devices.