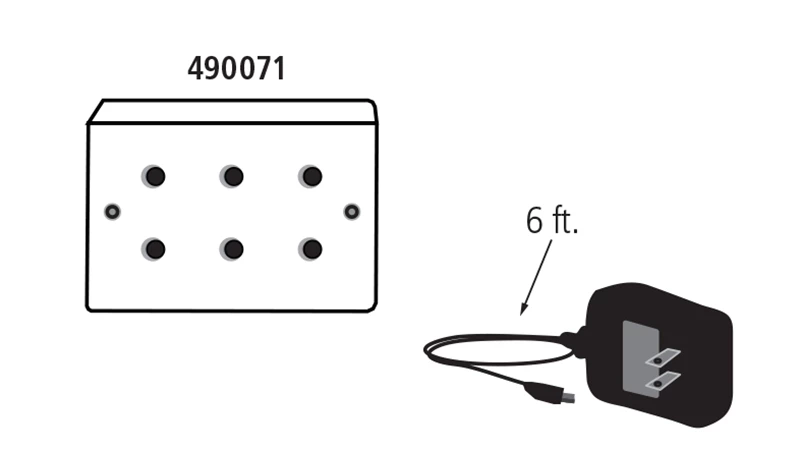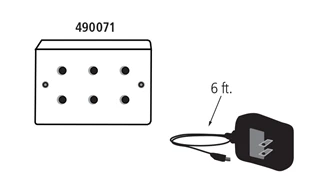 OneShot® A/C Adapter
SKU: 490071
A/C Adaptor eliminates the need for batteries
Works with both OneShot® Lotion and Foam Counter Mounted Systems (FG4870465)
Wall transformer plugs directly into standard or GFCI power outlets. The power output cord of the wall transformer that connects to the 6-pack unit is 6 ft. long.
Multiple 6-Pack unit accommodates three OneShot Soap dispensers and three AutoFaucet Units OR four each of the OneShot Soap dispensers or AutoFaucet Units.
Wire Assemblies that connect the dispenser or faucet to the 6-pack box are to be ordered individually. Each wire assembly is 5 ft. long (Part #490100).