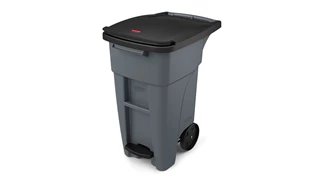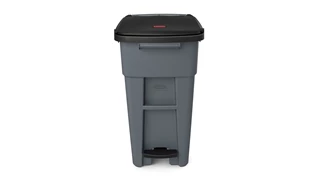 Step-On Rollout Container 32 Gal Gray
SKU: 1971944
Heavy-duty wheels with high performance treads are optimized for use indoors and outdoors.
Reinforced rim for superior structural integrity and robust lid designed for added strength.
Rollout lids open fully and stay in place to prevent swinging during transport.
Compliant with ANSI Standard Z245.60 (Types B and G) for compatibility with auto-lifters.
Smooth contours and seamless construction make cleaning easier and quicker, to improve staff productivity.