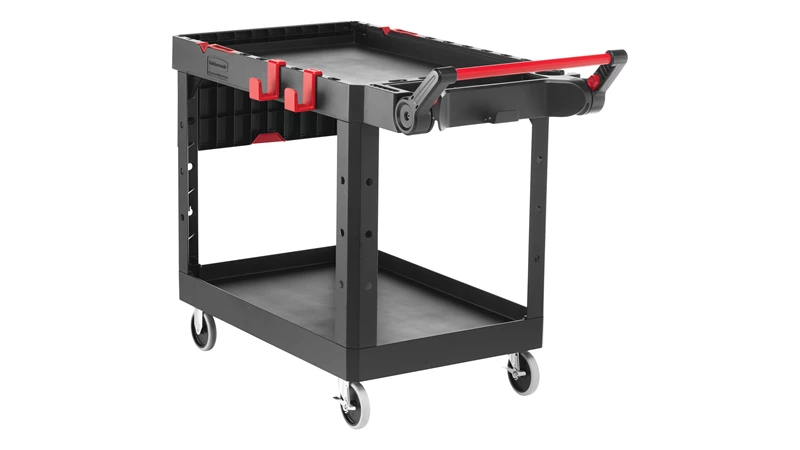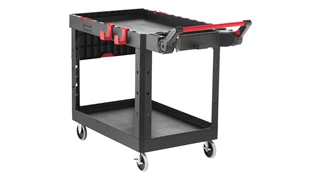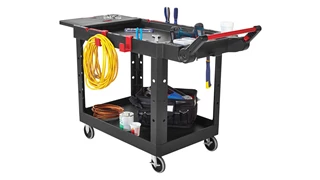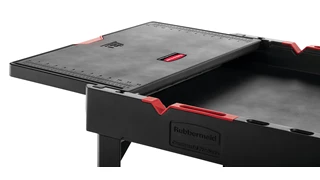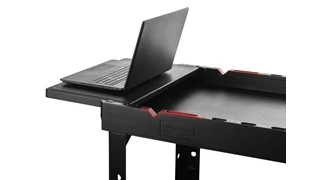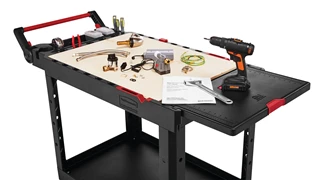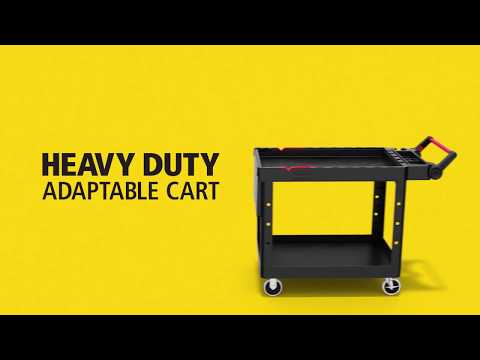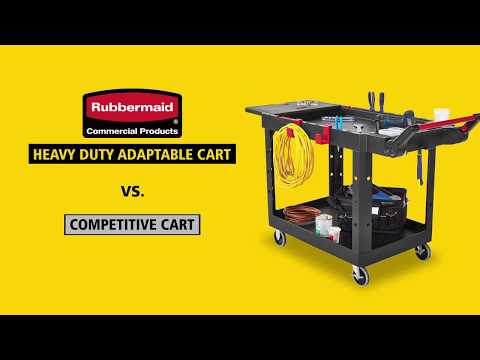 Heavy-Duty Adaptable Cart, Medium, 500 lb. Capacity - Black
SKU: 1997208
Variable grip-height handle adjusts to four positions for comfortable handling and easier transport of awkward loads.
Flip-up shelf eliminates the need to clear top shelf contents for work space with 20lb capacity.
Slots around rim of upper shelf for storage of small tools like wrenches, pliers, or screwdrivers.
Two snap-in hooks provide additional storage options for extension cords or other items with 10 lb. capacity. Additional hooks sold separately.
Small part storage near handle keeps hardware and tools organized. Cup holder included.