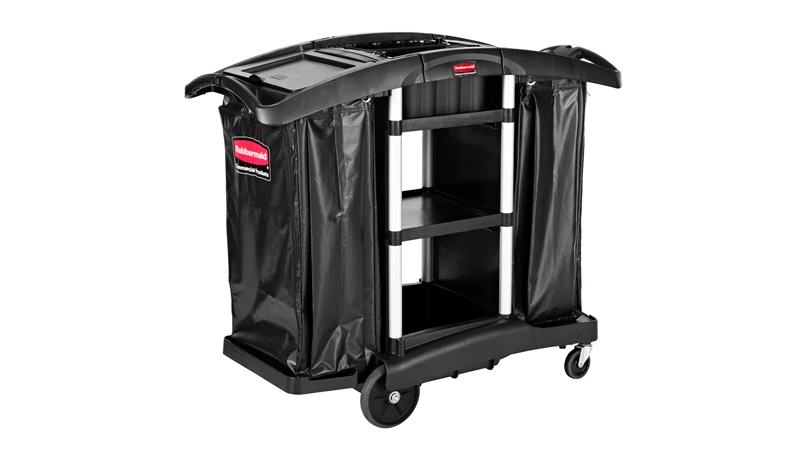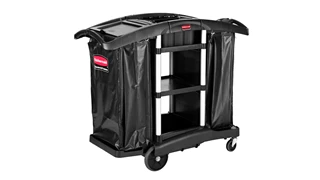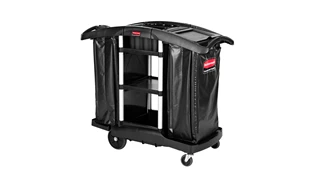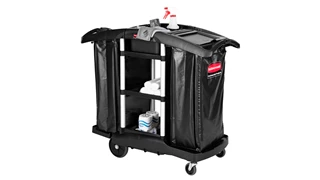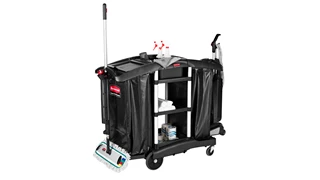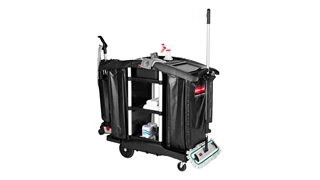 Executive Janitorial Cleaning Cart with Double Waste Bags High Capacity, Black
SKU: 1861441
40% more storage space than traditional carts minimizes trips for additional supplies and maximizes staff productivity.
Double bag capacity allows for multiple collection streams such as linens and waste or recycling with waterproof PVC lining.
Lightweight and ergonomic design allows for easy maneuverability and optimum comfort.
Compact size fits great in space-constrained areas; with a high capacity-to-footprint ratio, only 22" wide.
Interchangeable handles and removable platform allow user to easily expand or reduce the footprint of the cart to meet specific cleaning and storage needs.