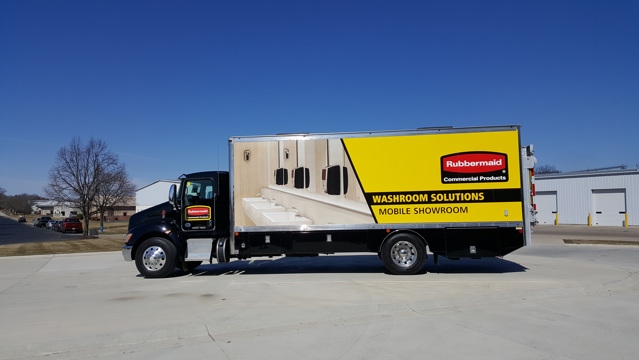 We travel all over the country to bring our showrooms to you!
We will provide hands-on product demonstrations, presentations,
ROI tools and visibility to our newest innovations and core products.


We have four vehicles, each specializing in a
specific category, making 3-5 stops per day:

• Washroom Solutions  • Sustainable Solutions (2 trucks)  • Health & Safety
Onsite Customer Visits
Our ability to accommodate 3 to 5 stops per day brings Rubbermaid Commercial Products directly to where your consumers live, work and play!
DISTRIBUTOR TRAININGS
Our Mobile showrooms provide hands-on, in-depth training and demonstrations, enriching the overall product experience.
Customer Appreciation
Host an event at your loyal customer's site and show your appreciation for their patronage.
Trade Shows
Vehicles are equipped for both indoor and outdoor use. Step inside into our climate controlled atmosphere and enjoy robust customer engagement.
Month
Washroom
Sustainable
East Coast
Sustainable
West Coast
Health & Safety
February
AZ, CA
NC, AL
TX, LO
FL, NC, VA
March
LV, CA, OR
FL, GA
TX, AZ
DC, WV, NJ, PA, NY, MA
April
OR, WA, UT, CO, KS
FL, GA, NC, VA
AZ, NV, CA
MA, NY, OH
May
OK, TX
VA, DC, WV, PA, NY
CA, OR, WA
MI, KY, IN, MO
June
LA, FL, GA
CANADA, OH
WA, CANADA
IL, WI, MN, IA, KS
July
GA, NC, VA, DC, WV
NY, OH
ID, UT, CO, NE
KS, CO, UT, ID, WA
August
PA, NY, MA
OH, KY, TN, IN
SD, ND, MN, WI
OR, CA
September
NY, OH, MI, IL
MI, CANADA
WI, IL, IA, KS
NV, AZ, NM, OK, TX
October
IL, WI, MN, IA, MO
MA, CT, VT, NJ, NH, PA, VA
OK, CANADA, TX
TX, LA, AL
November
IN, KY, TN
NC, GA, FL
TX
AL, FL
December
Available Upon Request
Available Upon Request
Available Upon Request
Available Upon Request
*SCHEDULE SUBJECT TO CHANGE*
DIMENSIONS
33 ft X 12 ft X 8.7 ft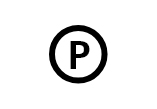 PARKING REQUIREMENTS
5 Horizontal parking spots
2 Vertical parking spots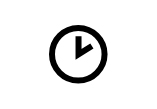 Set Up Time
Arrive 30-60 minutes before
event start time
Allow for 30min set up
Allow for 30min break down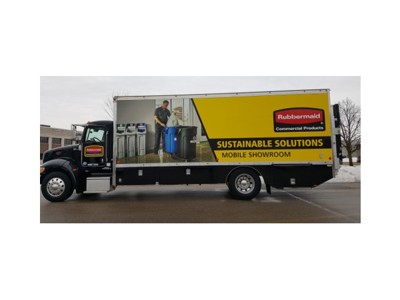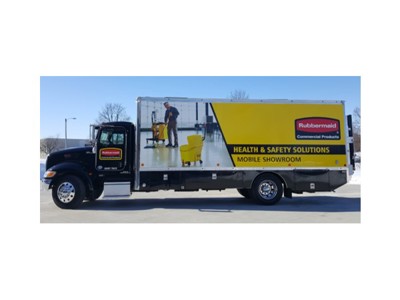 Image Gallery