The product FG106443BLA has been discontinued.
Please look for a replacement here.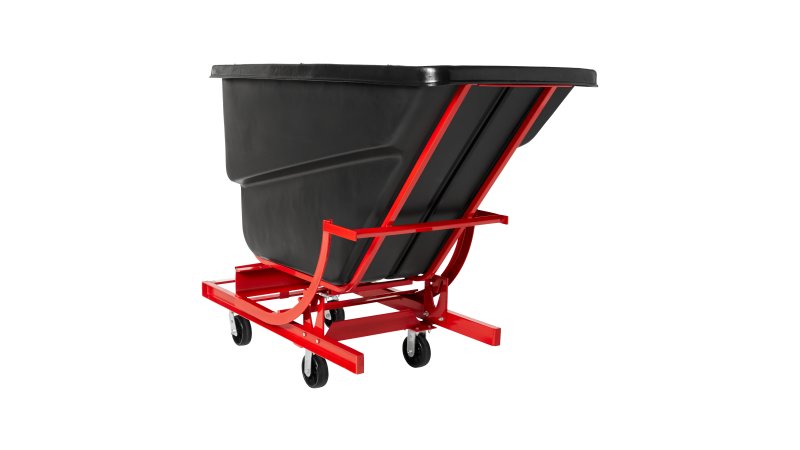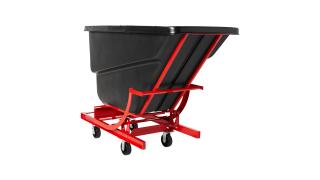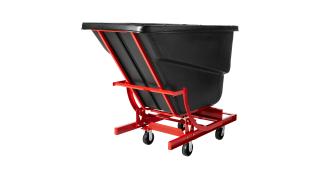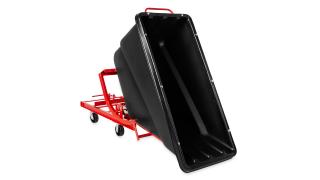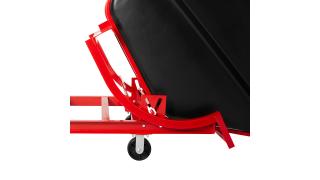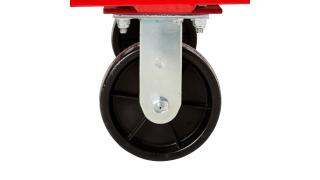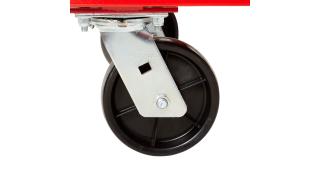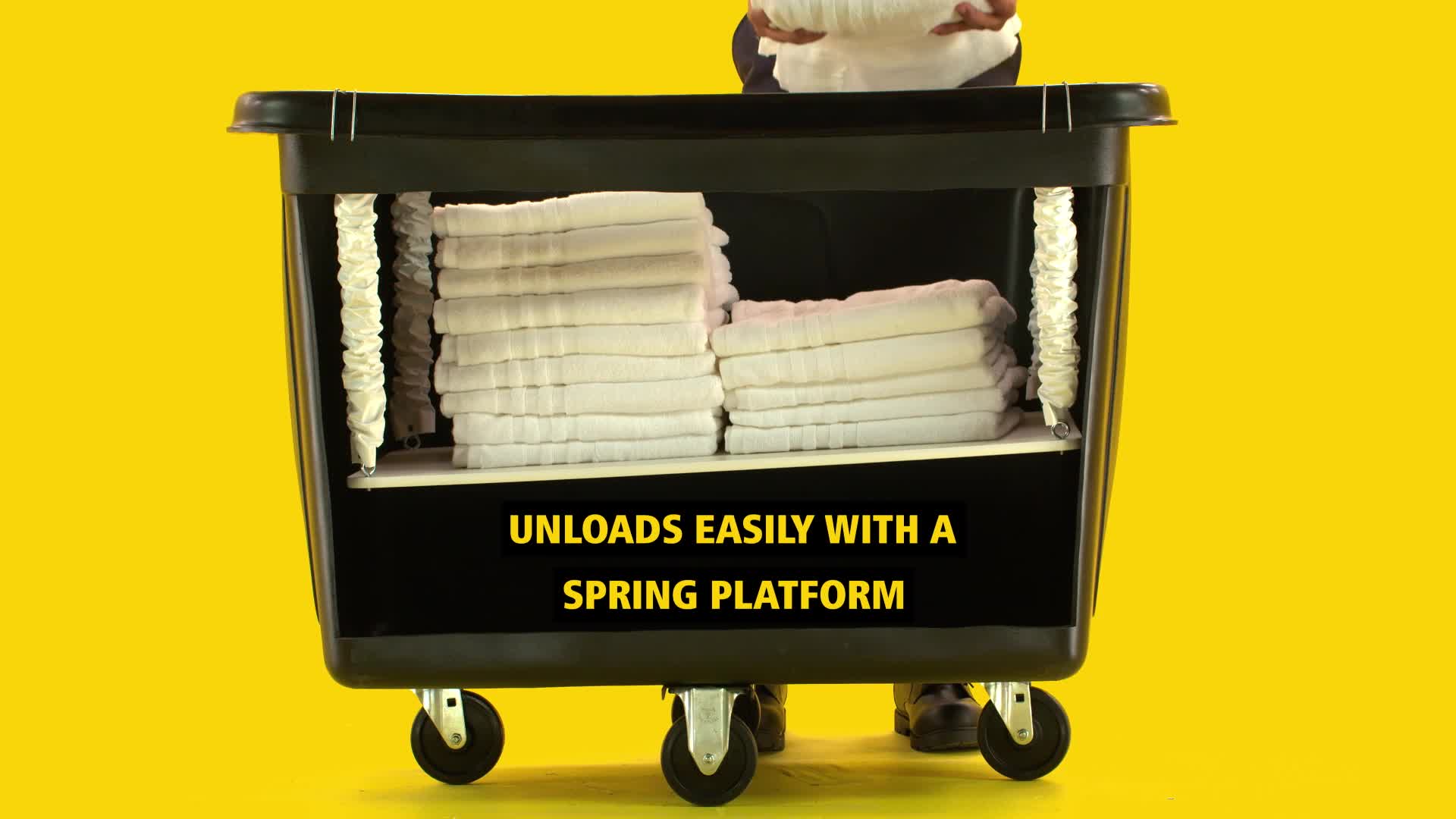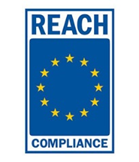 Self Dumping Hopper with 6 In Polyolefin Casters, 1 Cubic Yard, Black
SKU: FG105943BLA
The Rubbermaid Commercial Self-Dumping Hopper is designed to improve efficiency and minimize fatigue associated with dumping large loads.
Tilts a full 30º below horizontal to ensure complete dumping
Pull-release safety latch prohibits premature dumping
Resists rusting, denting, and pitting that can affect metal hoppers
Optional lid available for FG106400 and FG106443 models
details
Large-capacity hoppers store and dump heavy loads with ease.
Features and Benefits:
Tilts a full 30º below horizontal to ensure complete dumping
Pull-release safety latch prohibits premature dumping
Resists rusting, denting, and pitting that can affect metal hoppers
Optional lid available for FG106400 and FG106443 models
specifications
| | U.S. | Metric |
| --- | --- | --- |
| Product Packaging Length | 34.75 in | 88.27 cm |
| Product Packaging Width | 73.00 in | 185.42 cm |
| Product Packaging Height | 45.38 in | 115.27 cm |
| Product Packaging Weight | 247.00 lb | 3952.00 kg |
| Upc | 00086876183917 | |
| Case Pack Length | 33.38 in | 84.77 cm |
| Case Pack Width | 76.00 in | 193.04 cm |
| Case Pack Height | 52.50 in | 133.35 cm |
| Case Pack Weight | 247.00 lb | 112.26 kg |
| Ucc | 00086876183917 | |
| Case Pack Quantity | 1 | |
| Color | Black | |
| Material Type | Plastic | |
| Country of Origin | USA | |
Documents
Material Handling Construction - Sell Sheet
Material Handling - Foodservice -Sell Sheet
Material Handling - Healthcare - Sell Sheet
Material Handling - Hospitality - Sell Sheet
Material Handling - Institutional - Sell Sheet
Material Handling - Property Management - Sell Sheet
Material Handling - Manufacturing Facilities - Sell Sheet
Material Handling - Retail Sell Sheet
Material Handling Entertainment & Transportation - Sell Sheet
Certifications & Regulatory Information
<p>Proposition 65 is an initiative originally approved by CA voters to address their growing concerns about exposure to toxic chemicals. It became the Safe Drinking Water and Toxic Enforcement Act of 1986, better known by its original name of Proposition 65. Prop 65 requires the State of CA to publish a list of chemicals known to cause cancer or birth defects or other reproductive harm, etc. The chemicals include additives or ingredients in pesticides, common household products, food, drugs, dyes, or solvents. The program is administered by The Office of Environmental Health Hazard Assessment (OEHHA) which is part of the CA Environmental Protection Agency. Where required, warnings must be included with the product's labeling.</p> <p>Link: <a rel="noopener" href="https://oehha.ca.gov/proposition-65" target="_blank">https://oehha.ca.gov/proposition-65</a></p>
<p>REACH (Registration, Evaluation, Authorization and Restriction of Chemicals) requires substances of very high concern (SVHC) that are imported into the EU in certain quantities to be registered with European Chemicals Agency (ECHA). A list of acceptable substances is maintained and any substances on that list do not require separate registration. REACH is a globally recognized initiative and most countries now have some level of a REACH program.</p>