how to wash your hands properly
One of the most important steps for reducing your risk of getting sick and preventing the spread of germs is to properly and thoroughly wash your hands.
Helpful Tip:
Place Handwashing Posters available from the CDC in washrooms, breakrooms and near handwashing stations or sinks.
AREAS COMMONLY MISSED DURING HANDWASHING
Areas such as the fingertips, thumbs and in between the fingers are frequently missed during hand-washing, either with soap and water or with an alcohol-based hand sanitizer.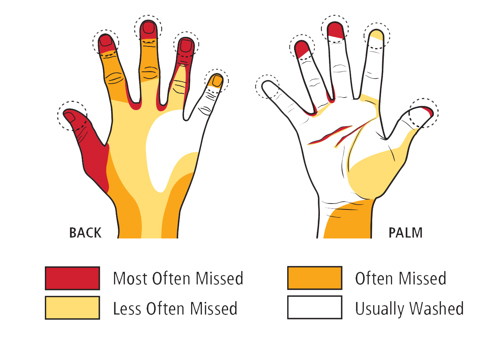 wHAT IS THE SCIENCE BEHIND HAND-WASHING?

How to Sanitize Your Hands Effectively 
Washing hands with soap and water is the best way to get rid of germs in most situations. If soap and water
are not readily available, you can use an alcohol-based hand sanitizer that contains at least 60% alcohol.
key times to wash your hands 
The CDC recommends washing hands with soap and water whenever possible because handwashing reduces
the amounts of all types of germs and chemicals on hands.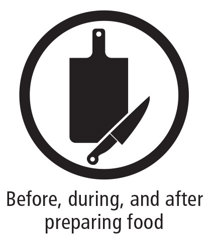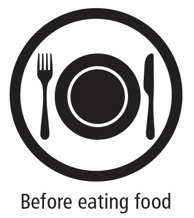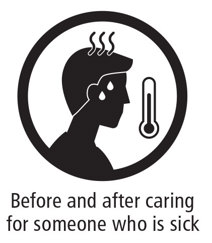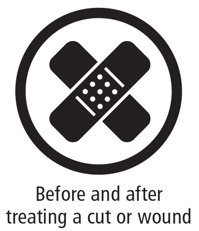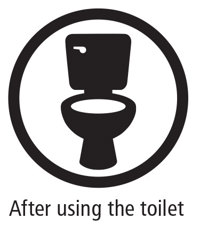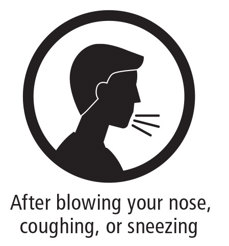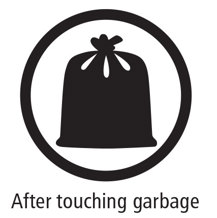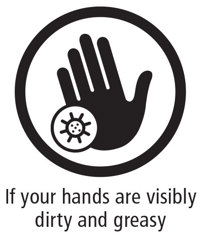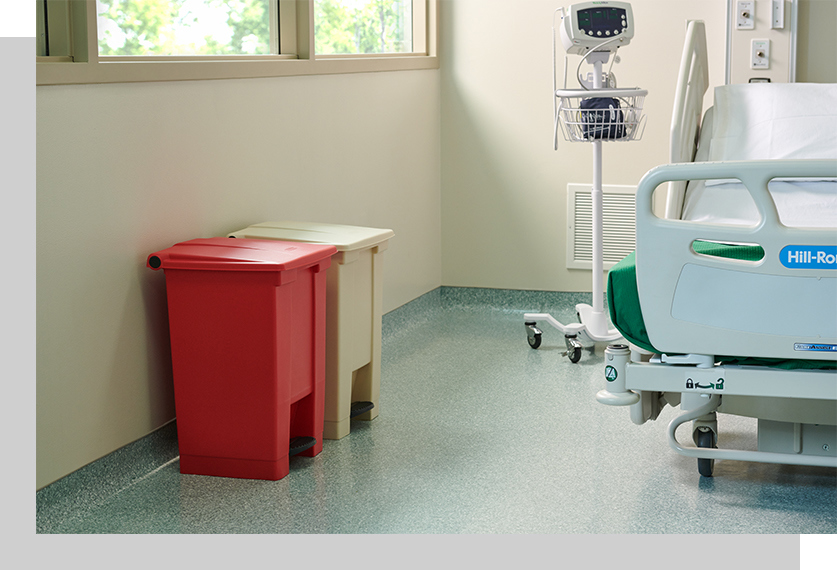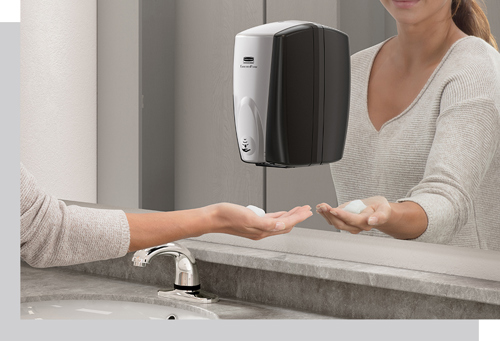 IMPROVE HYGIENE IN THE WASHROOM
Washrooms are a hotspot for pathogens, so it is critical to have fixtures that promote cleanliness in the space. Touch-free fixtures eliminate key touchpoints in visitor restrooms, leading to a more hygienic experience for guests.
Touch-Free Washroom Solutions
AutoFoam Refill, Enriched Foam Alcohol Hand Sanitizer — E3, 1000 mL
Sku: 2080802
View Details
AutoFoam with LumeCel™ Dispenser – Black/Chrome
Sku: 1980826
View Details
OneShot® Foam Dispenser,Low Profile, Metal, Polished Chrome
Sku: FG4870465
View Details
AutoFaucet® Milano 4" Center Set, Polished Chrome, Kit 4
Sku: 1818967
View Details
AutoFlush® Sidemount Toilet Flusher – For Sloan or Zurn Flush Valves
Sku: FG401187A
View Details
OneShot® Foam Refill, Moisturizing Foam Hand Soap, 1600 ml
Sku: FG750386
View Details
AutoFoam Refill, Enriched Foam Antibacterial Hand Soap — E2, 1100 ml
Sku: 2018595
View Details
| Item Number | Description |
| --- | --- |
| FG750411 | AutoFoam Dispensers |
| FG750139 | AutoFoam Dispensers |
| FG750127 | AutoFoam Dispensers |
| FG750138 | AutoFoam Dispensers |
| FG750140 | AutoFoam Dispensers |
| Item Number | Description |
| --- | --- |
| 2080802 | AutoFoam Refills |
| 2018595 | AutoFoam Refills |
| FG750112 | AutoFoam Refills |
| Item Number | Description |
| --- | --- |
| FG750824 | AutoFoam Premium Floor Stand |
| Item Number | Description |
| --- | --- |
| 1980826 | AutoFoam with LumeCel™ Dispensers |
| 1980829 | AutoFoam with LumeCel™ Dispensers |
| 1980827 | AutoFoam with LumeCel™ Dispensers |
| 1980831 | AutoFoam with LumeCel™ Dispensers |
| 1980828 | AutoFoam with LumeCel™ Dispensers |
| Item Number | Description |
| --- | --- |
| FG4870465 | OneShot® Foam Dispenser Low Profile Metal Polished Chrome |
| 1938171 | OneShot® Foam Dispenser Low Profile Metal Polished Chrome |
| Item Number | Description |
| --- | --- |
| 1818967 | Milano Auto Faucet® Polished Chrome - 4" Center Set |
| 1903288 | Milano Auto Faucet® Polished Chrome - 4" Center Set |
| 1903292 | Milano Auto Faucet® Polished Chrome - 4" Center Set |
| 1782743 | Milano Auto Faucet® Polished Chrome - 4" Center Set |
| 1903289 | Milano Auto Faucet® Polished Chrome - 4" Center Set |
| Item Number | Description |
| --- | --- |
| FG401187A | AutoFlush® Sidemount Toilet Flusher - Metal |
| FG401981 | AutoFlush® Sidemount Toilet Flusher - Metal |
| Item Number | Description |
| --- | --- |
| FG750386 | OneShot® Foam Refills |
| FG750389 | OneShot® Foam Refills |
| FG750390 | OneShot® Foam Refills |
| FG750517 | OneShot® Foam Refills |
| Item Number | Description |
| --- | --- |
| 2018595 | AutoFoam Refill, Enriched Foam Antibacterial Hand Soap — E2, 1100 ml |
| 2080802 | AutoFoam Refill, Enriched Foam Alcohol Hand Sanitizer — E3, 1000 mL |
| FG750112 | AutoFoam Refill, Enriched Foam Moisturizing Hand Soap, 1100 ml |
| FG750591 | AutoFoam Refill Enriched Foam Alcohol Hand Sanitizer, E3 |
| FG750593 | AutoFoam Refill, Enriched Foam Alcohol-Free Hand Sanitizer, 1100 mL |