How we're protecting the health and wellbeing of our employees, while serving our customers and critically important end-users including hospitals and long-term care facilities.
A MESSAGE FROM OUR CEO
As the COVID-19 pandemic continues to have unprecedented effects on the world as we know it, Rubbermaid Commercial Products (RCP) is closely monitoring the situation and making decisions to promote the health and safety of our employees and communities while ensuring continuity of service.
Importantly, we remain fully operational and are prioritizing our supply chain to address changing needs, including expediting freight and shoring up our ability to provide the essential goods that commercial facilities require during this time. 
To support our critically-important front-line workforce, we have implemented a variety of measures—including staggered shifts, compartmentalizing sections of plants and increasing cleaning and sanitation of facilities—to promote their health in the workplace, and we are offering a bank of Emergency Paid Sick Days to ensure our employees can take all necessary precautions in response to COVID-19. We also implemented a mandatory work from home plan for our professional, administrative and clerical employees in the U.S. and Canada, through April 3. On an international level, we have implemented similar programs for employees based on the situation and regulatory requirements in their local areas.
We're seeing significantly increased demand for several of our product categories, including cleaning and microfiber, washroom and sanitizers, as well as food transportation products. We are working diligently to meet this surge in demand to the best possible extent. We are grateful for your support and ask for your patience and understanding in the event of impacts to on-time and in-full shipments while we respond to these unprecedented circumstances.
On behalf of our dedicated team members around the world, our hearts go out to those who have been impacted by COVID-19. We will continue doing our part to mitigate the spread of the virus and prioritize the health of our employees while delivering on our commitments to our customers, distributors and end-users.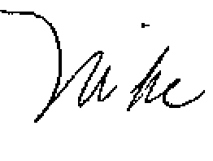 Michael McDermott
CEO
Rubbermaid Commercial Products