Rubbermaid Commercial Products is ready to assist distribution partners and commercial facilities in their efforts to promote and maintain a clean and safe environment.
Read Our Response
WHAT IS CORONAVIRUS (covid-19)?
Coronavirus disease 2019 (COVID-19) is a respiratory illness that can cause severe symptoms, even death. The virus that causes COVID-19 can spread between people who are in close contact with one another or by touching a surface that has the virus on it.
In March 2020, the World Health Organization (WHO) declared COVID-19 a global pandemic. For the most updated information, please refer to the WHO website.
protective measures against covid-19
In order to prevent the spread of COVID-19, the Center for Disease Control and Prevention (CDC) recommends proper hand hygiene and cleaning frequently touched surfaces and objects.
PRACTICE PROPER HAND HYGIENE
Proper hand hygiene is critical in preventing the spread of illness.
BREAK THE CHAIN OF INFECTION WITH PROPER CLEANING PROCEDURES
The CDC describes proper environmental cleaning as "fundamental intervention for infection prevention and control."

CLEAN SYSTEMATICALLY
Either clockwise or counterclockwise, no surface is skipped; this process saves time and is more ergonomic for users.
GO FROM CLEAN TO DIRTY
Cleaning low-touch areas first and high-touch areas last reduces the likelihood of spreading infection and contaminants.
CLEAN FROM TOP TO BOTTOM
Any dust and debris dislodged from the top surface naturally falls to the lower surfaces.
WIPE IN ONE DIRECTION
Circular wiping recontaminates surface areas, while wiping unidirectionally ensures solution is applied to the whole surface.
MAINTAIN SOCIAL DISTANCING
According to the CDC, we can do our part to slow the spread of the Coronavirus by staying out of crowded places and maintaining a distance of at least 6 feet from others.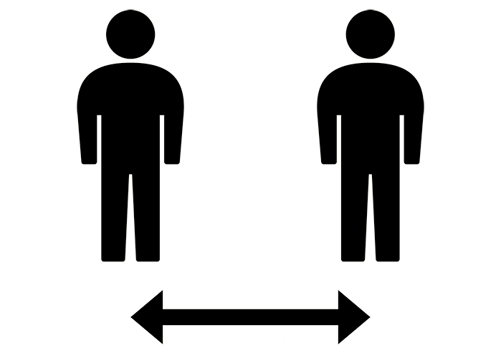 RECOMMENDED RESOURCES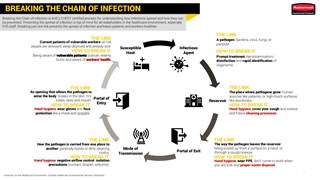 Breaking the Chain of Infection in Healthcare
View Details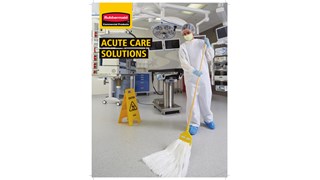 Acute Care Solutions Catalog
View Details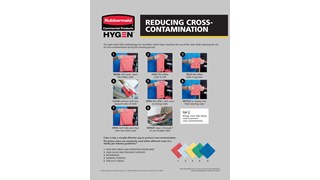 Cross Contamination Prevention
View Details